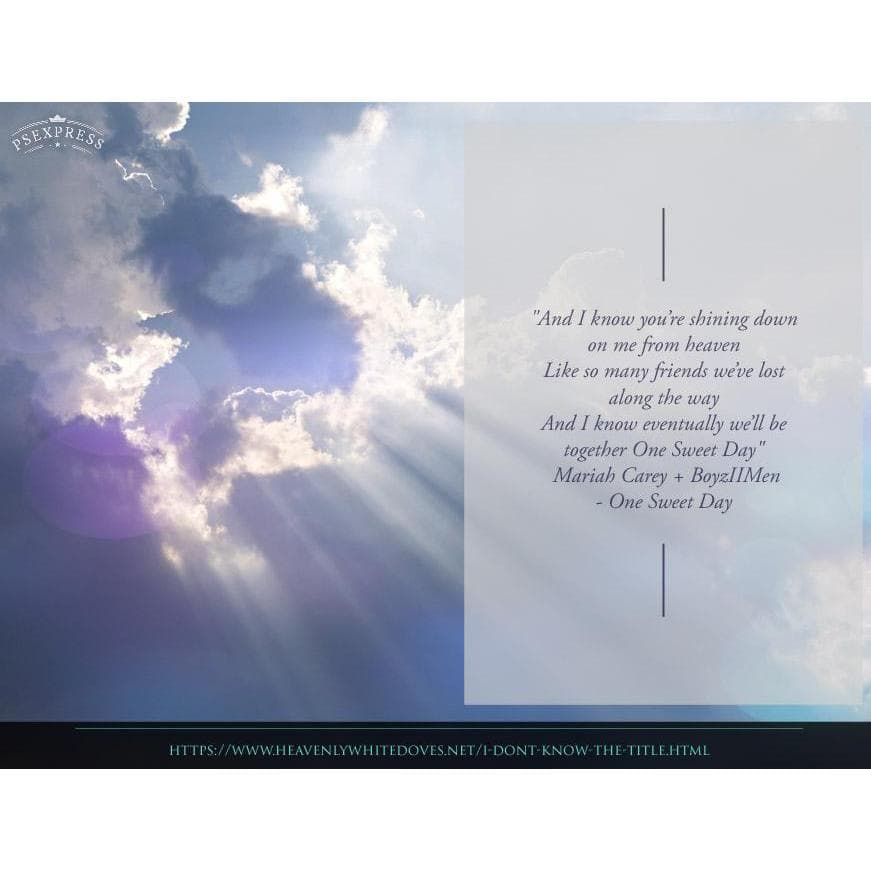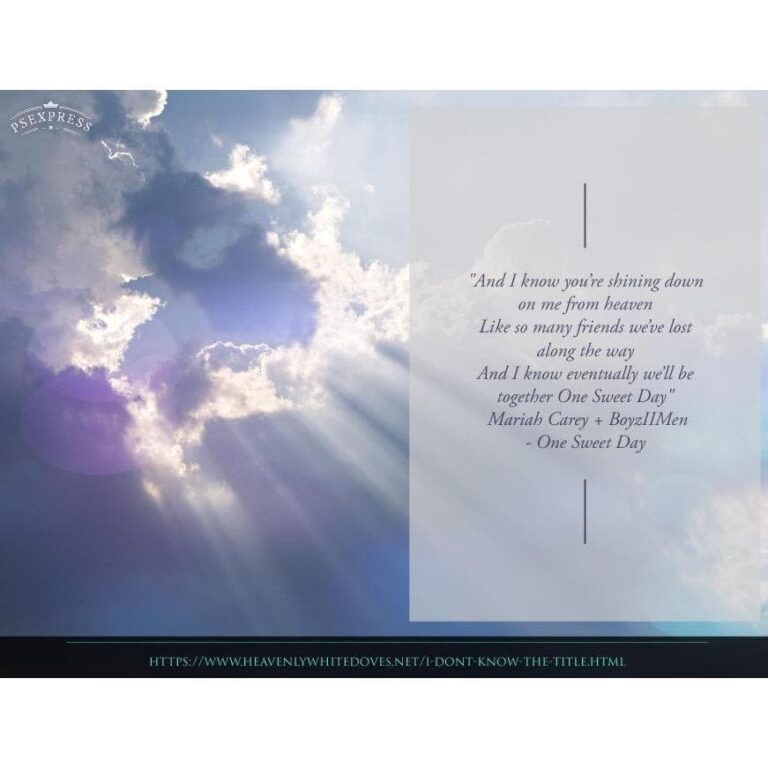 I want to learn a song but I don't know the title
by: Norma
The words are ( I know you're smiling down on me from heaven like so many friends we lost along the way ). Can someone help me with the title and who sings it please?
I only have a short time to get it and learn it thank you in advance.
Answer:
One Sweet Day by Mariah Carey and Boyz II Men
One Sweet Day 
by: Kristi
What a beautiful song this is. 
My mother in law passed away on Thursday Febuary 5th 2009. 
I would have loved to play this at her funeral, but she had already picked out most of her music and unfortunately this was not one of them. 
Two others that I really love are "In the arms of an Angel" by Sarah McLachlan and "Angels in Waiting" by Tammy Cochrane.
One Sweet Day
This song is called "One Sweet Day" by Mariah Carey featuring Boys to Men. 

by Malisa 
(Portsmouth, VA)
They played this at my brother's best friends funeral. It's a beautiful song.
Sorry I never told you
All I wanted to say
And now it's too late to hold you
'Cause you've flown away
So far away

Never had I imagined
Living without your smile
Feeling and knowing you hear me
It keeps me alive
Alive

[Chorus:]And I know you're shining down on me from heaven
Like so many friends we've lost along the way
And I know eventually we'll be together
One sweet day
Darling I never showed you
Assumed you'd always be there
I took your presence for granted
But I always cared
And I miss the love we shared

[Chorus]

Although the sun will never shine the same again
I'll always look to a brighter day
Lord I know when I lay me down to sleep
You will always listen as I pray

[Chorus]

Sorry I never told you
All I wanted to say