The 1930's and 1940's were a tumultuous era in history. The Great Depression and World War 2 were major troubling events that happened during these decades making everyday life a struggle. Therefore the mood must have often been melancholy, though popular entertainers performed fun and optimistic music as an effort to cheer people up, especially those involved in 'the war effort'. There were also plenty of songs released during this time about missing loved ones who were far away, and songs about hoping and wishing for a life free from trouble and pain.
The popular music of the 1930's and 1940's was jazz, big band, country, folk, blues, latin and "the crooners" who sang popular songs accompanied by an orchestra or jazz band, such as Frank Sinatra, Tony Bennett etc.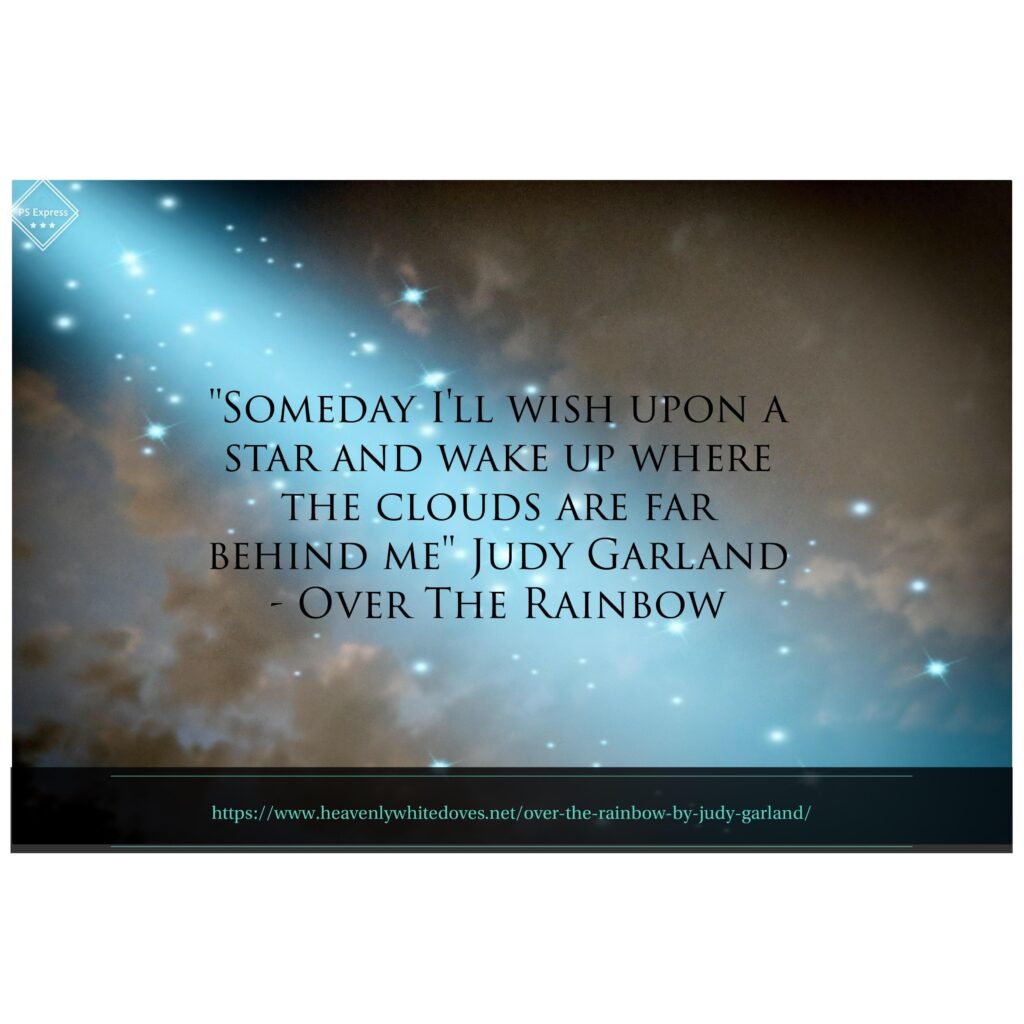 The classic song from the 1939 film Wizard of Oz, Over The Rainbow became a symbol of hope during world war 2, especially by American soldiers serving in Europe.
It has been recorded by plenty of artists since. The most popular recent versions are by Israel Kamakawiwo'ole, Eva Cassidy and Ariana Grande (for her One Love Manchester benefit concert). 
The White Cliffs of Dover are geographically and symbolically Britain's border with the rest of Europe. This song was written in 1941 when Germany had their sites set on taking over Britain. German and British aircraft were in combat over the White Cliffs of Dover. The song was written to lift the spirits of the British people and encourage them to look forward to the time when peace would return.
PS. I Love You was written in 1934 and originally recorded by Rudy Valee. The most popular version was this one performed by Billie Holiday in 1954. 
It's a slow tempo jazzy tune and with Billie Holiday's signature voice it brings a classy relaxed mood. 
The song is in the form of a letter to a loved one. It describes the everyday mundane, but letting that special person know that they are always loved and never forgotten.
We'll Meet Again was one of the most popular wartime songs and Dame Vera Lynn was one of the most popular artists of the time. She had the important role of boosting morale by visiting war zones to perform concerts. She became known as 'The Forces' Sweetheart'. She also hosted a radio program called Sincerely Yours which sent encouraging words to troops serving overseas. At 101 years young, Vera Lynn was still actively involved in charity work. She recently passed away at the grand age of 103.
Just like the Billie Holiday song discussed above, 'At Last' was written in 1941, but the most popular version was recorded by Etta James in 1960. It also has a classic slow jazzy tempo that plucks at your heartstrings. At its peak of popularity, 'At Last' would have been played at plenty of wedding receptions, but it's become popular as a funeral or memorial song to convey the idea that 'At Last' couples can reunite in heaven once both of them have left this mortal life
Again we have a tune that was first recorded in 1942, but Howlin' Wolf's version, which was the best-known, was released in 1961. It is one of the most famous blues songs of all time.
It's about how the singer has had a great life, but is feeling low now that his health is fading and wants to ask his family to forgive him for his sins.
I'll Be Seeing You was a classic song during World War 2 especially for couples separated because one of them had to go overseas to join the war. 
It has been covered by 100's of artists especially the popular talents of the 1930's and 1940's such as Bing Crosby, Dean Martin and Tony Bennett. Frank Sinatra was of course one of the most famous.
It has short, simple, heartfelt lyrics but with the backing of a big band or orchestra the song conveys the mood of classic 1940's style.
You'll Never Walk Alone by Gerry and The Pacemakers