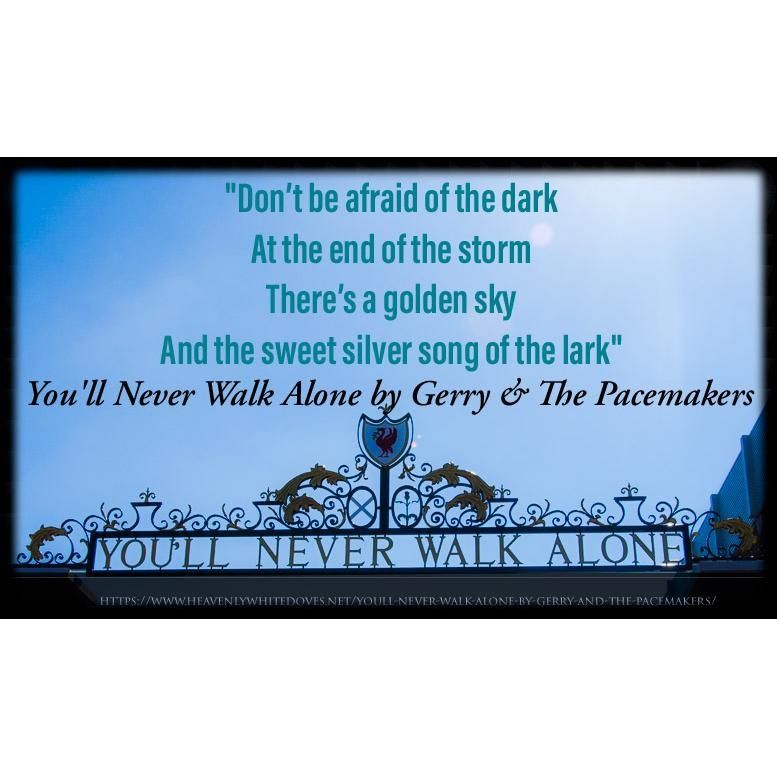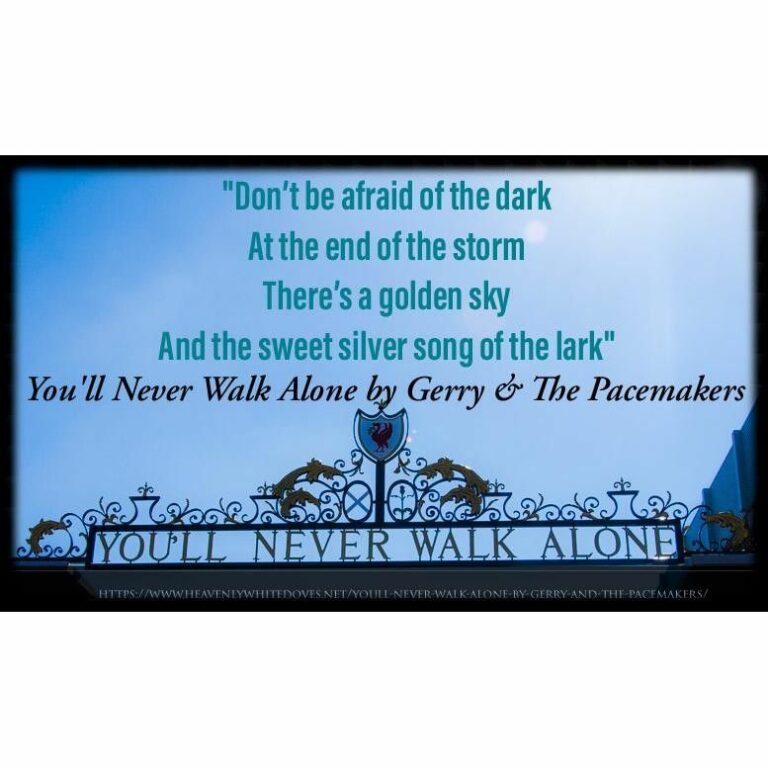 'You'll Never Walk Alone' was written in 1945 by Rodgers and Hammerstein for a musical called Carousel.
The song has been recorded by many artists including Elvis Presley, Frank Sinatra, Judy Garland, Johnny Cash and Josh Groban; but this version by Gerry and The Pacemakers is one of the most well known. 
It was popular to play this at funerals during the 1940's as a tribute to loved ones who were lost in World War 2.
'You'll Never Walk Alone' has also become the anthem for the Liverpool Football Club in England, and is played before the beginning of every home game.
When you walk through a storm
Hold your head up high
And don't be afraid of the dark
At the end of the storm
There's a golden sky
And the sweet silver song of the lark
Walk on, through the wind
Walk on, through the rain
Though your dreams be tossed and blown
Walk on, walk on, with hope in your heart
And you'll never walk alone
You'll never walk alone
When you walk through a storm
Hold your head up high
And don't be afraid of the dark
At the end of the storm
There's a golden sky
And the sweet silver song of the lark
Walk on, through the wind
Walk on, through the rain
Though your dreams be tossed and blown
Walk on, walk on, with hope in your heart
And you'll never walk alone
You'll never walk alone
Walk on, through the wind
Walk on, through the rain
Though your dreams be tossed and blown
Walk on, walk on, with hope in your heart
And you'll never walk alone
You'll never walk alone
Never walk alone
———————————————————–
Songwriters: Oscar Hammerstein II / Richard Rodgers
You'll Never Walk Alone lyrics © Imagem Music Inc