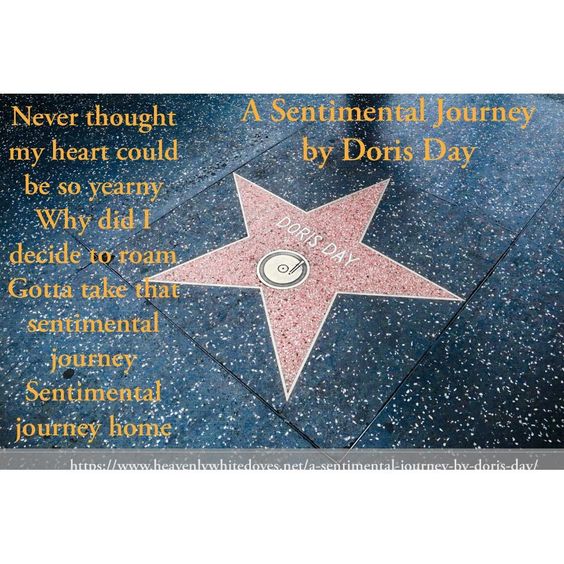 A Sentimental Journey was written in 1941 by Les Brown and Ben Homer. 
After a delay in releasing it as a single, the eventual release luckily coincided with the end of World War Two and it became a #1 hit for Doris Day and her band. 
This song became the theme song for soldiers returning home from the war.
In the context of a funeral or memorial, the lyrics could be about a person returning home to the afterlife and looking forward to reuniting with other loved ones that have passed away.
Gonna take a sentimental journey
Gonna set my heart at ease
Gonna make a sentimental journey
To renew old memories
Got my bag, got my reservation
Spent each dime I could afford
Like a child in wild anticipation
Long to hear that all aboard
Seven, that's the time we leave, at seven
I'll be waitin' up at heaven
Countin' every mile of railroad track
That takes me back
Never thought my heart could be so yearny
Why did I decide to roam
Gotta take that sentimental journey
Sentimental journey home
Sentimental journey
—————————————————————————————-
Songwriters: Benjamin Homer / Bud Green / Les Brown
Sentimental Journey lyrics © Warner/Chappell Music, Inc