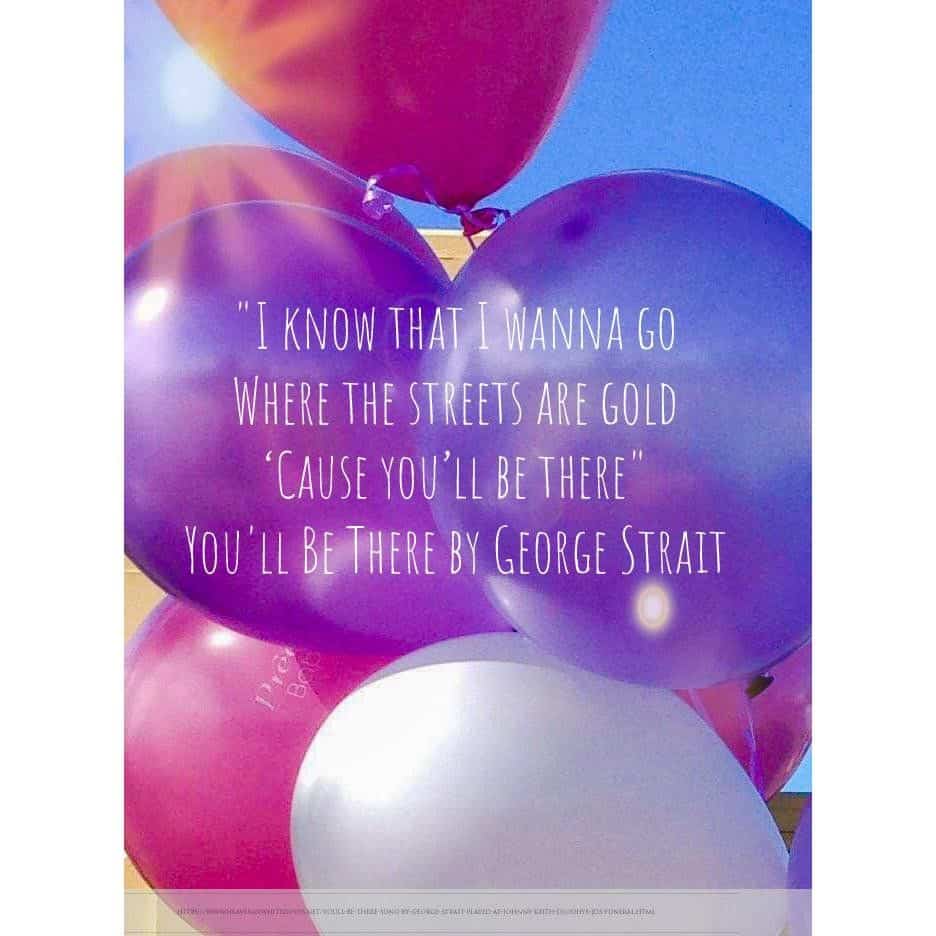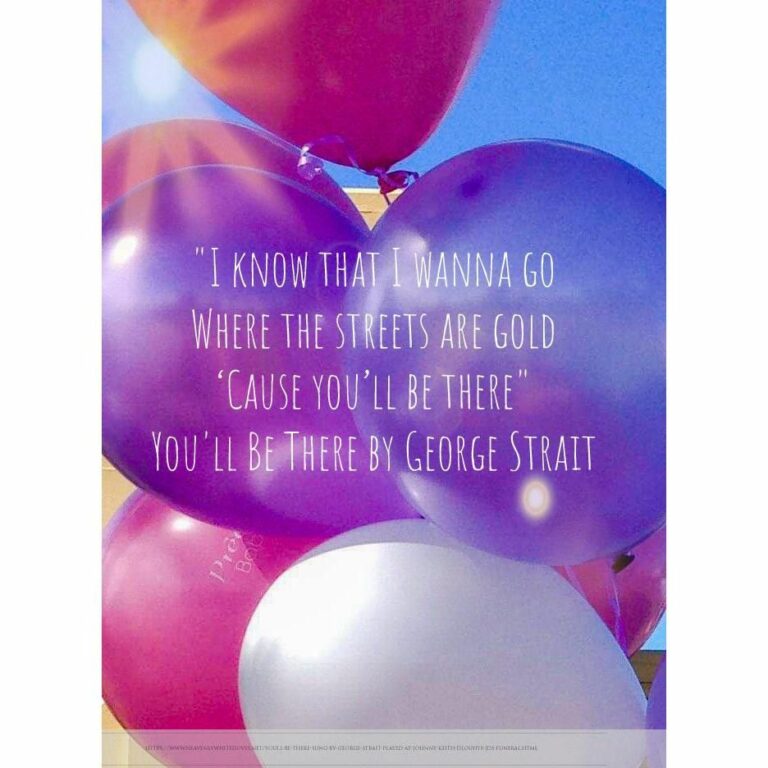 (Sent in by an anonymous contributor)
My Mema had 12 kids; 6 boys, 6 girls (my mom's one of the six). This was one of the songs played at my uncle jd's funeral. I saw him not even a week before he passed at my cousin's graduation party (May 28th, 2004) , and we were talkin' about this song we had just heard and how much we liked it. 
Later that night JD brought up the oddest conversation. He asked my mother and my other uncle who he thought would be the first to die out of the 12 of them. 
At first no one thought much of it and dismissed it like he was kidding around like he always did. But then he said "No I'm serious which one of us is gonna go first?" We all stopped having a good time and silence fell. Then my mother said "I dont know JD, why are you bringing that up? Nothing like that is happening tonight so let's not discuss it."
JD then said… "It's gonna be me, Not tonight, maybe not tomorrow, but its gonna be me first wait and see." We all figured he was just screwing around and let it go as if it was nothing. 
The morning of June 3rd, 2004 not even a week later, he had a cerebral aneurysm and was rushed to the hospital. He passed away on June 7th 2004. 
After we played "Blaze of Glory" by Bon Jovi, we played "You'll Be There" by George Strait. The crazy thing is, I guess in some weird way he already knew it was coming and was at peace with it beforehand. 
Something about JD (Johnny Keith Dlouhy)… 
Although he never really learned to read and he was dyslexic, he overcame many odds. He loved history and could tell you more about any battle than a history book could. He loved to dress up in army gear and pretend to be army soldiers. He admired firefighters and used to volunteer at many stations. He was the biggest prankster and storyteller you could imagine. He actually showed up to his sister's wedding in head to toe Robert E Lee attire as if he were fighting in the Civil War. He would have joined had they let him in. He also liked to setup mock battles and loved airplanes. He had two children, Brooke and Cody. He never got to see any of his grandchildren, but I'm sure one day he will. Thats is just a little bit about him. 
Hope is an anchor and love is a ship, time is the ocean, and life is a trip
You don't know where you're going, 'till you know where you're at
And if you can't read the stars, well you better have a map
A compass and a conscience, so you don't get lost at sea
Or on some ol' lonely island, where no one wants to be
From the beginning of creation, I think our maker had a plan
For us to leave these shores and sail beyond the sand
And let the good light guide us through the waves and the wind
To the beaches in a world where we have never been
And we'll climb up on a mountain, y'all we'll let our voices ring
Those who've never tried it, they'll be the first to sing
Whoa, my, my
I'll see you on the other side
If I make it
And it might be a long hard ride
But I'm gonna take it
Sometimes it seems that I don't have a prayer
Let the weather take me anywhere
But I know that I wanna go
Where the streets are gold
'Cause you'll be there
Oh, my, my
You don't bring nothing with you here
And you can't take nothing back
I ain't never seen a hearse, with a luggage rack
So I've torn my knees up prayin'
Scarred my back from fallin' down
Spent so much time flying high, till I'm face first in the ground
So if you're up there watchin' me, would you talk to God and say,
Tell Him I might need a hand to see you both someday
Whoa, my, my
So I'll see you on the other side
If I make it
And it might be a long hard ride
But I wanna take it
Sometimes it seems that I don't have a prayer
Let the weather take me anywhere
But I know that I wanna go
Where the streets are gold
'Cause you'll be there
Oh, my, my
'Cause you'll be there
Oh, my ,my
——————————————————————
Written by Cory Mayo • Copyright © Ten Ten Music Group Inc