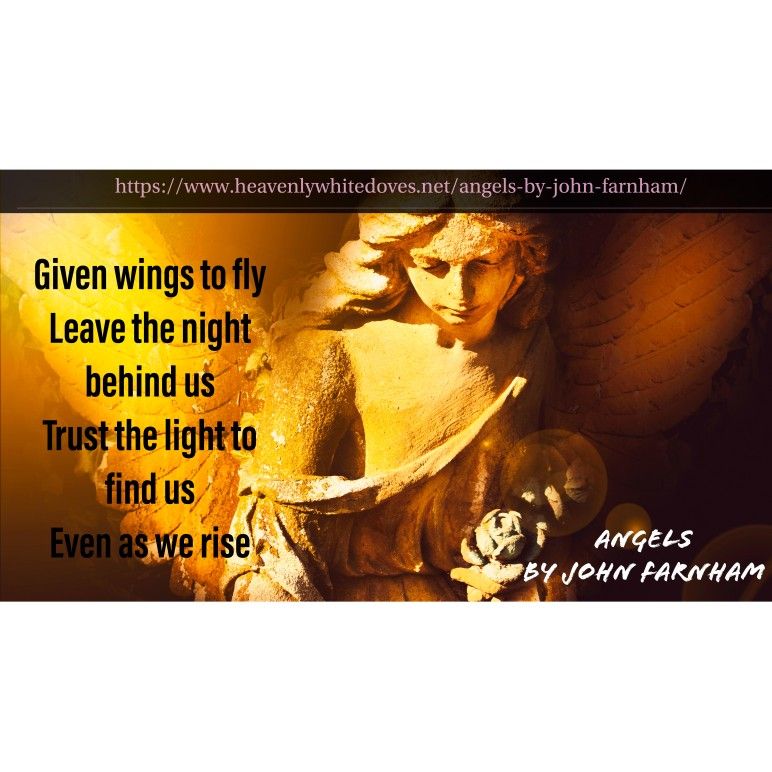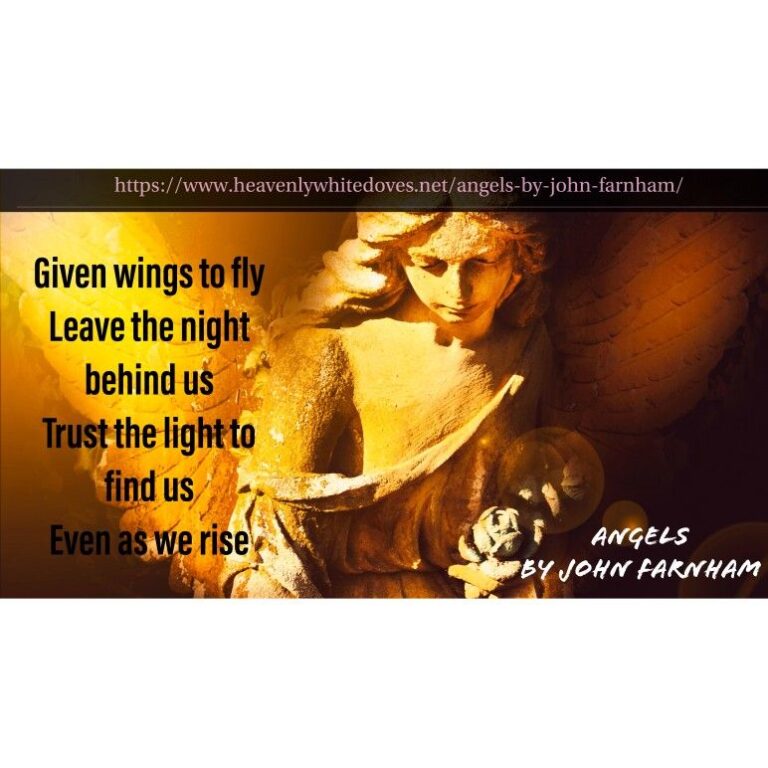 According to 'Angels'  songwriter Tom Kimmel:
"The German film "Wings of Desire" made a big impression on me with its story of the angel who yearned to be human.
At that time I'd begun to embrace my own therapy and healing work, and in some essential ways I believe I was beginning to experience places where the physical and divine meet and mix things up. So much was cooking for me emotionally, intellectually, spiritually–and a number of my songs in that period were essentially explorations.
When I first showed a half-written version of this to Jennifer (my ex-wife and most frequent collaborator at that time), she said she didn't really hear it, but later she called to say it had somehow gotten under her skin, so we finished it together."
The touch of your hand, will let me know
You take me in, and let me go
If not for love, why would we be
How is it done, two into one
So easily
Lifted up by angels
Higher than the world
Strong enough to leave it
Bound to learn the secrets
Angels never heard
We're lifted up by angels…
You understand, yet never say
How every plan would fade away
If not for love, where would you be
Ashes to dust, water to rust
Away from me
We're lifted up by angels
Higher than the world
Strong enough to leave it
Bound to learn the secrets
the angels never heard
We're lifted up by angels…
Given wings to fly
Leave the night behind us
Trust the light to find us
Even as we rise
We're lifted up by angels …
We're close enough to heaven
Above the rain
The darkness cannot reach us
Let the angels teach us
Only love remains
We're lifted up by angels
Higher than the world
Strong enough to leave it
Bound to learn the secrets
Angels never heard
Close enough to heaven
Above the rain
The darkness cannot reach us
Let the angels teach us 
Only love remain
We're lifted up by angels…
————————————————————
Written by: Tom Kimmel and Jennifer Kimball