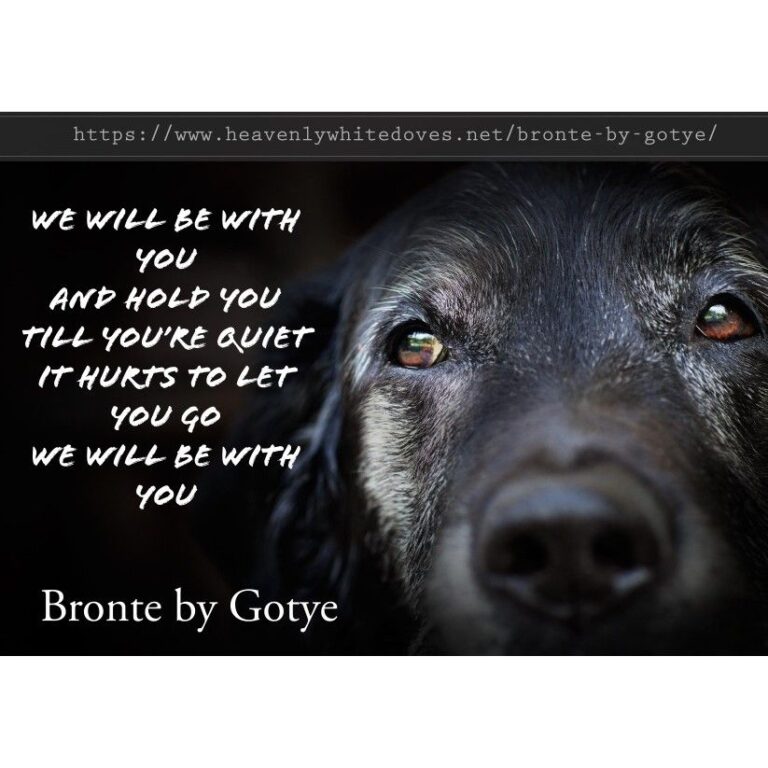 In an interview with Artist Direct, singer/songwriter Gotye explains the story of his song Bronte:
"It is one that's close to my heart. I wrote it about some friends of mine. It's about them and for them. They were letting go of their old dog Bronte who had been a member of their family for 21 years. When you love and care for an animal, you don't want it to suffer too much. You also respect nature and the natural cause of things. They really struggled with the eventual decision that they had to let go of the dog and put it down. I thought they did it in a very loving way. From what I could tell, it was very instructive and inclusive for their daughters. They did it as a family. I wrote that song like I was vicariously experiencing it. That's what I'm proud of. In its simplicity, I felt like it captured my feelings of that experience even if it was at a distance."
Now your bowl is empty
And your feet are cold
And your body cannot stop rocking
I know
It hurts to let go
Since the day we found you
You have been our friend
And your voice still echoes in the hallways of this house
But now
It's the end
We will be with you
When you're leaving
We will be with you
When you go
We will be with you
And hold you till you're quiet
It hurts to let you go
We will be with you
We will be with you
We will be with you
You will stay with us
————————————————————————————–
Songwriters: Walter Andre De Backer
Bronte lyrics © Kobalt Music Publishing Ltd.