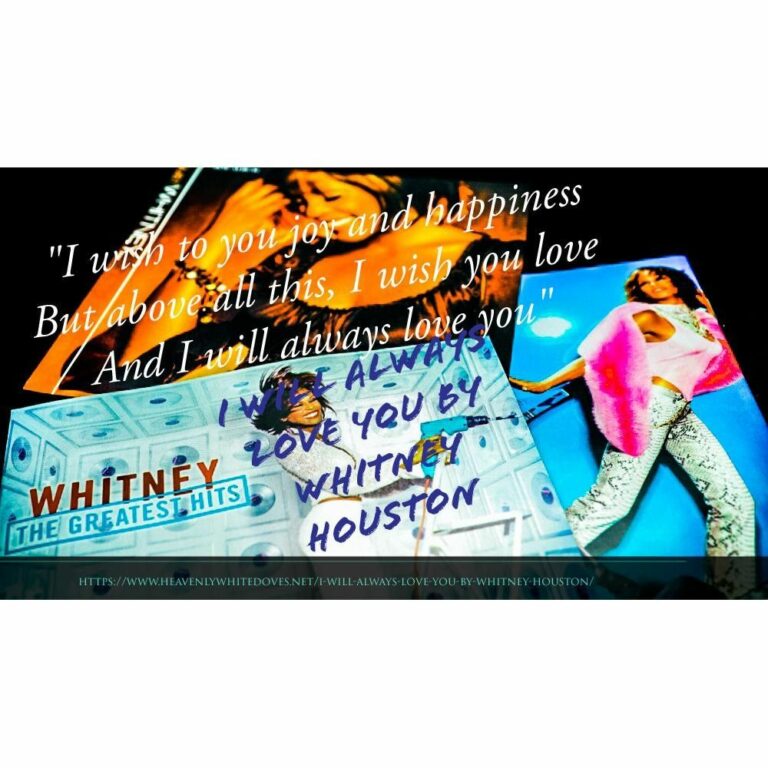 'I will always love you' was written in 1974 by Dolly Parton as a way of expressing her goodbye to her mentor and duet partner Porter Wagoner, so she could work on her solo career. When she played it for him, he was in tears and described it as "the prettiest song I ever heard".
Elvis Presley wanted to record the song, but Dolly turned him down because she didn't want to give him any share of the publishing rights.
The most famous version of this song is Whitney Houston's for the soundtrack to her movie The Bodyguard, which was released in 1992. This version became one of the most successful songs of all time.
If I should stay, I would only be in your way
So I'll go, but I know
I'll think of you every step of the way
And I will always love you
I will always love you
You, my darling you, hm
Bittersweet memories
That is all I'm taking with me
So, goodbye
Please, don't cry
We both know I'm not what you, you need
And I will always love you
I will always love you
I hope life treats you kind
And I hope you have all you've dreamed of
And I wish to you joy and happiness
But above all this, I wish you love
And I will always love you
I will always love you
I will always love you
I will always love you
I will always love you
I, I will always love you
You, darling, I love you
Oh, I'll always, I'll always love you
————————————————————
Songwriters: Dolly Parton
I Will Always Love You lyrics © Sony/ATV Music Publishing LLC