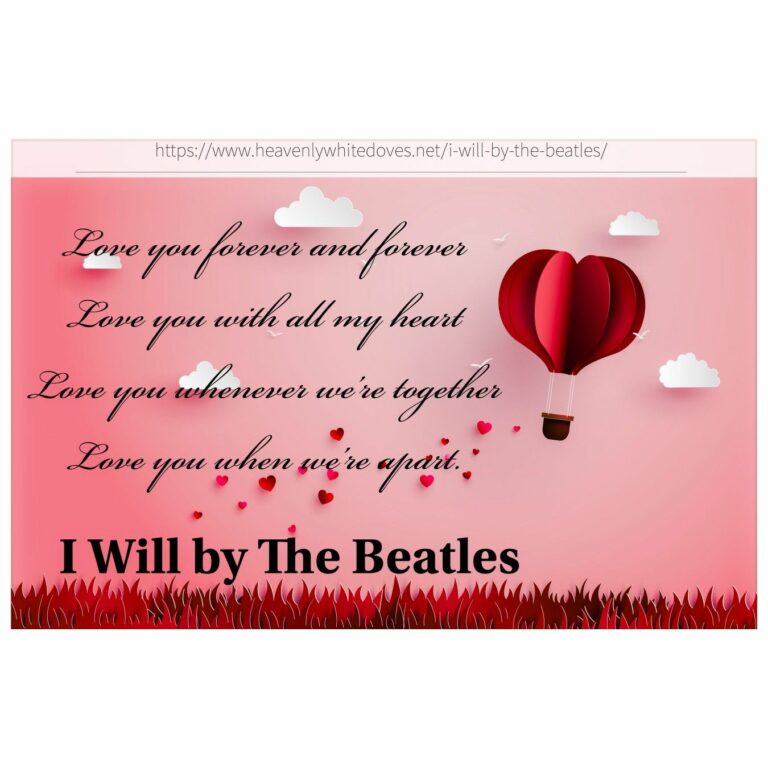 According to Beatles Music History, the melody of 'I Will' was written long before the lyrics. Paul McCartney started writing the lyrics during their meditation retreat in India in 1968, but wasn't happy with them. The final version came together just before their recording session a few months later. The lyrics may have been inspired by the fact that his love Linda was due to arrive in London to stay with Paul. It is described as an iconic love song.
Who knows how long I've loved you
You know I love you still
Will I wait a lonely lifetime
If you want me to– I will.
For if I ever saw you
I didn't catch your name
But it never really mattered
I will always feel the same.
Love you forever and forever
Love you with all my heart
Love you whenever we're together
Love you when we're apart.
And when at last I find you
Your song will fill the air
Sing it loud so I can hear you
Make it easy to be near you
For the things you do endear you to me
You know I will
I will.
———————————————————————
Songwriters: John Lennon / Paul Mccartney
I Will lyrics © Sony/ATV Music Publishing LLC