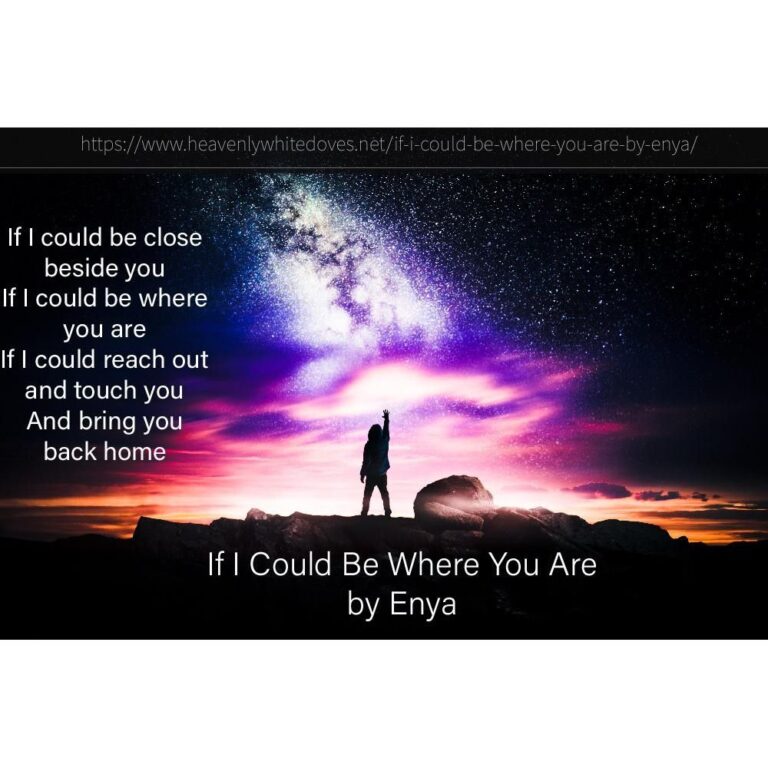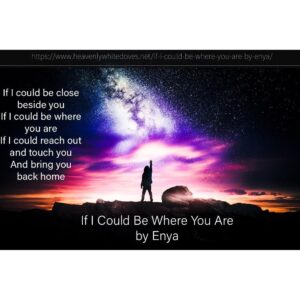 According to Roma Ryan, one of the writers of this song "This is a song of sadness, for how else can one describe such sorrow? Not knowing where a loved one is, not knowing how they are, not knowing how to find them. They are the missing."  From Enya.sk
Where are you this moment?
Only in my dreams.
You're missing, but you're always
A heartbeat from me.
I'm lost now without you,
I don't know where you are.
I keep watching, I keep hoping,
But time keeps us apart.
Is there a way I can find you,
Is there a sign I should know,
Is there a road I could follow
To bring you back home?
Winter lies before me
Now you're so far away.
In the darkness of my dreaming
The light of you will stay.
If I could be close beside you
If I could be where you are
If I could reach out and touch you
And bring you back home
Is there a way I can find you
Is there a sign I should know
Is there a road I can follow
To bring you back home to me
————————————————————
Songwriters: Eithne Ni Bhraonain / Nicky Ryan / Roma Ryan
If I Could Be Where You Are lyrics © Sony/ATV Music Publishing LLC