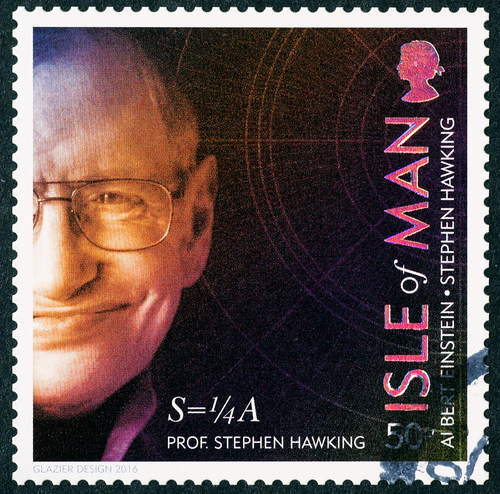 Stephen Hawking (8 January 1942 – 14 March 2018) was one of the most brilliant minds of recent years. His contribution to physics puts him in the same ilk as Albert Einstein. Professor Hawking's funeral was held on 31st March, 2018. What music and words were included in remembrance of such an amazing person who became a cult figure of popular culture?
Beyond The Night Sky was composed especially for Stephen Hawking's 75th birthday. It includes whistling and 'shhh' sounds from space and quotes from Hawking's 1988 book A Brief History of Time. It was performed at the funeral by the choir from Cambridge University's Gonville and Caius College, where Professor Hawking was a fellow for 52 years.
Actor, Eddie Redmayne, who played the role of Stephen Hawking in the 2014 biopic The Theory of Everything was invited to give a reading. He read from the bible Ecclesiastes 3.1 – 11.
Ecclesiastes 3.1 -11 Everything Has Its Time
1 For everything there is a season, and a time for every matter under heaven:
 2  a time to be born, and a time to die;
a time to plant, and a time to pluck up what is planted;
 3  a time to kill, and a time to heal;
a time to break down, and a time to build up;
 4  a time to weep, and a time to laugh;
a time to mourn, and a time to dance;
 5  a time to cast away stones, and a time to gather stones together;
a time to embrace, and a time to refrain from embracing;
 6  a time to seek, and a time to lose;
a time to keep, and a time to cast away;
 7  a time to tear, and a time to sew;
a time to keep silence, and a time to speak;
 8  a time to love, and a time to hate;
a time for war, and a time for peace.
The God-Given Task
9 What gain has the worker from his toil? 10 I have seen the business that God has given to the children of man to be busy with. 11 He has made everything beautiful in its time. Also, he has put eternity into man's heart, yet so that he cannot bfind out what God has done from the beginning to the end.
Plato's Apology 40:The Death Of Socrates
The Astronomer Royal, Martin Rees, who was a good friend of Stephen Hawking, gave this reading which discusses the journey of death.
————————————————————
"Let us reflect in another way, and we shall see that there is great reason to hope that death is a good; for one of two things — either death is a state of nothingness and utter unconsciousness, or, as men say, there is a change and migration of the soul from this world to another. Now if you suppose that there is no consciousness, but a sleep like the sleep of him who is undisturbed even by dreams, death will be an unspeakable gain. Or if a person were to select the night in which his sleep was undisturbed even by dreams, and were to compare with this the other days and nights of his life, and then were to tell us how many days and nights he had passed in the course of his life better and more pleasantly than this one, I think that any man, I will not say a private man, but even the great king will not find many such days or nights, when compared with the others. Now if death be of such a nature, I say that to die is gain; for eternity is then only a single night." From Wikiquotes.
Quotes from Stephen Hawking
Intelligence is the ability to adapt to change.
Life would be tragic if it weren't funny.
I have noticed even people who claim everything is predestined, and that we can do nothing to change it, look before they cross the road.
We are just an advanced breed of monkeys on a minor planet of a very average star in a galaxy among hundreds of billions of galaxies. But we can understand the Universe. That makes us something very special.
My goal is simple. It is a complete understanding of the universe, why it is as it is and why it exists at all.
I have no idea. People who boast about their IQ are losers.
People won't have time for you if you are always angry or complaining.
We only have to look at ourselves to see how intelligent life might develop into something we wouldn't want to meet.
Not only does God play dice, but… he sometimes throws them where they cannot be seen.
To confine our attention to terrestrial matters would be to limit the human spirit.