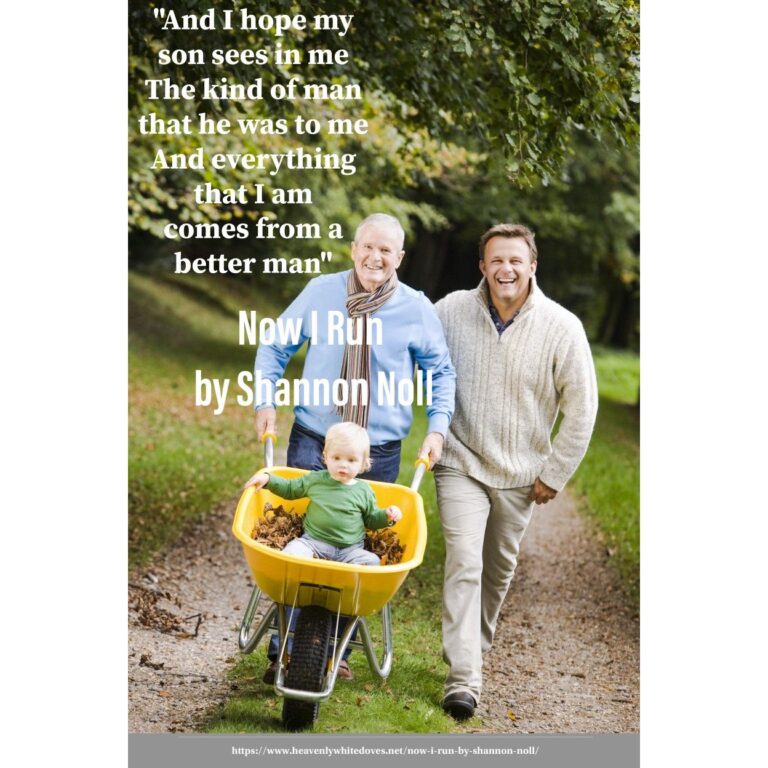 "Now I Run" was co-written by Shannon Noll as a tribute to his father who lost his life due to a farming accident. Released in 2006, it describes the influence his father has had on his life and the hopes that he can be as great a father to his own children as his father was to him.
An interesting fact about the film clip for "Now I Run" is that it was filmed at a 150 year old farmhouse on the banks of the Hawkesbury River in Western Sydney, Australia, known as Ridge's Dairy which is only 15 minutes drive from HeavenlyWhiteDoves headquarters.
Over the past 20 years we would regularly drive past this interesting historical building and notice its gradual deterioration. The photo below left is the google street view of the house in June 2014 when by then it was too rundown to safely be restored. On Friday 13th April 2018, as shown in the photo below right, the house completely crumpled to the ground and the ruins have now been removed so if you drive past the property today there is no evidence that this old house ever existed.

Tell me how the circle ends 
There's no beginning 
Everything that came before 
Will come round again 
And I look in the mirror 
My fathers eyes look back at me
He gave me a road to choose 
He gave me freedom 
And I pray I'm strong enough 
To walk in his shoes 
And I hope that I become 
Half the man he'd want me to be
Cos I feel you guiding me 
Showin' me the way when I'm misdirected 
I know your not here but I feel connected
Cos everything that I am 
Comes from a better man 
And all that I've said and I've done 
Can't rewrite my history 
Right there for all to see 
I'm just my father's son 
Taught me to walk, now I run 
Now I run
Sometimes when I lose myself 
In my weakness 
I can feel the touch of his 
Unmistakable hands 
And they're pushing me forward 
Back into the circle again
And I hope my son sees in me 
The kind of man that he was to me
And everything that I am 
comes from a better man 
And all that I've said and I've done 
Can't rewrite my history 
Right there for all to see 
I'm just my father's son 
Taught me to walk, now I run 
I run
He's the best and the worst in me
Sometimes I don't know where my common sense is
I may be a sinner but my best defense is
Everything that I am
Comes from a better man
All that I've said and I've done
Can't rewrite my history 
Right there for all to see
I'm just my father's son
I'm just my father's son
Taught me to walk, now I run
————————————————————
Songwriters: Chris Porter / Peter Gordeno / Shannon Noll
Now I Run lyrics © Reservoir Media Management Inc'