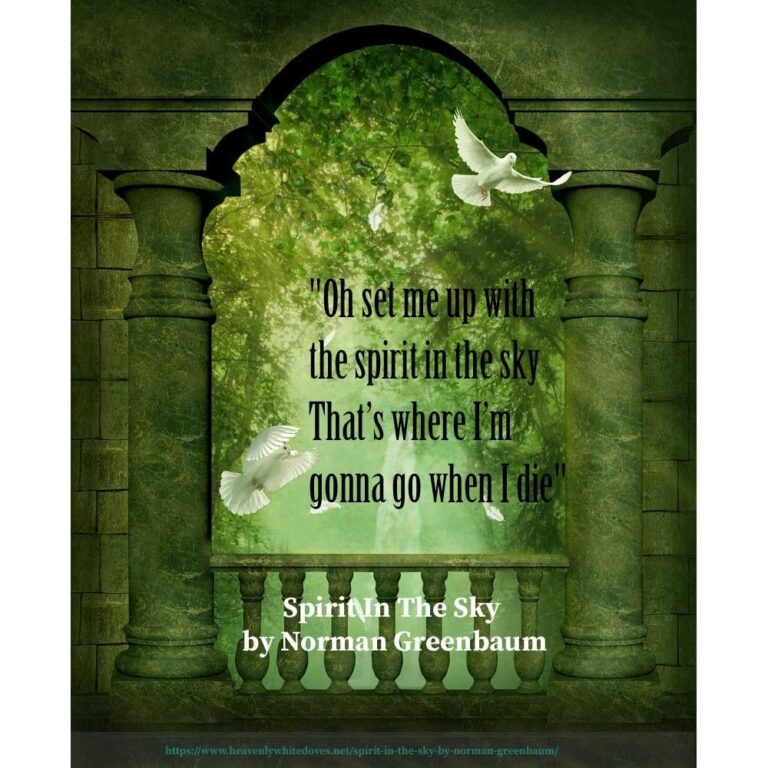 In an interview with American Songwriter, Norman Greenbaum tells quite a complicated story about what inspired his song "Spirit In The Sky", but to make a long story short it involves Cowboys and Indians, Porter Wagoner and a fictional preacher.
His song, with its instantly recognisable riff, was originally released in 1969. Since then it has been on the soundtrack of 50 movies, 15 commercials and a few TV shows. 
Norman Greenbaum says "It sounds as fresh today as when it was recorded. I've gotten letters from funeral directors telling me that it's their second-most-requested song to play at memorial services, next to 'Danny Boy'.
When I die and they lay me to rest
Gonna go to the place that's the best
When I lay me down to die
Goin' up to the spirit in the sky
Goin' up to the spirit in the sky
That's where I'm gonna go when I die
When I die and they lay me to rest
I'm gonna go to the place that's the best
Prepare yourself you know it's a must
Gotta have a friend in Jesus
So you know that when you die
He's gonna recommend you 
to the spirit in the sky
Gonna recommend you to the spirit in the sky
That's where you're gonna go when you die
When you die and they lay you to rest
You're gonna go to the place that's the best
Never been a sinner I never sinned
I got a friend in Jesus
So you know that when I die
He's gonna set me up with
The spirit in the sky
Oh set me up with the spirit in the sky
That's where I'm gonna go when I die
When I die and they lay me to rest
I'm gonna go to the place that's the best
Go to the place that's the best
———————————
Songwriters: Norman Greenbaum
Spirit in the Sky lyrics © Warner/Chappell Music, Inc, Peermusic PublishingI