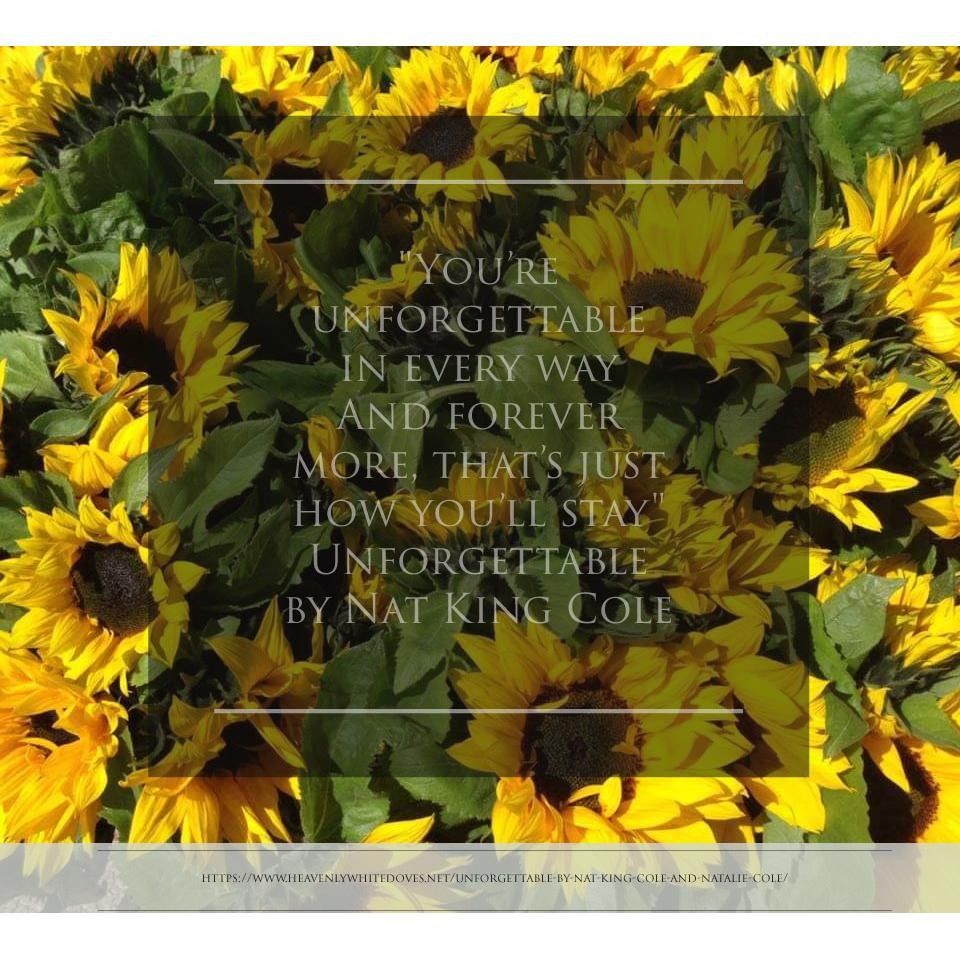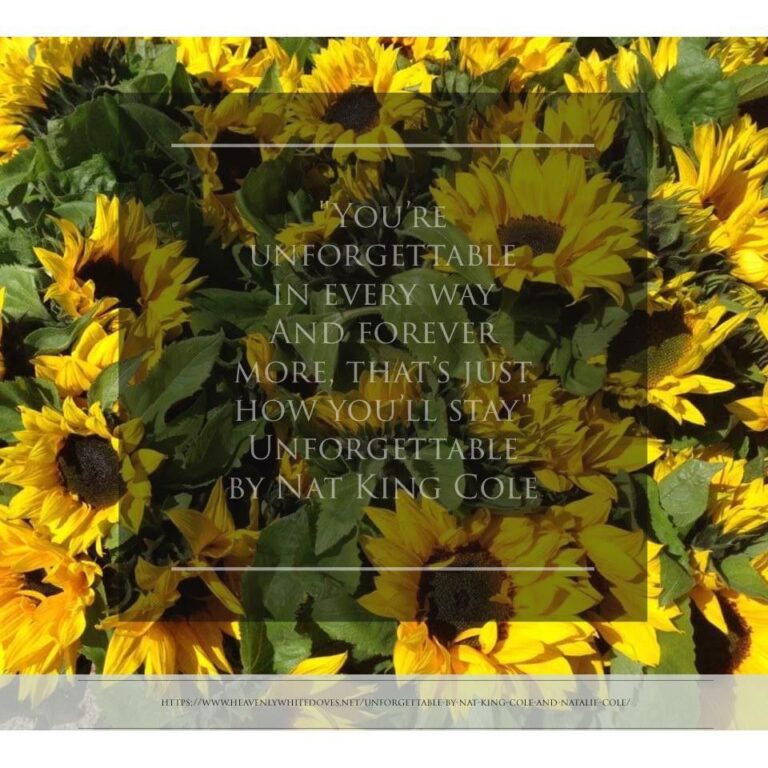 'Unforgettable' was written in 1951 by Irving Gordon, who usually wrote parody songs. It was originally called 'Uncomparable' but at the request of the music publisher Mr Gordon changed it to Unforgettable.
Nat 'King' Cole was the first person to perform the song in 1951. He had much success. Then in 1991, 26 years after his death, his daughter Natalie recorded a virtual duet of them singing Unforgettable. This version was also highly successful, and Natalie Cole won 3 Grammy awards for her version of Unforgettable and its accompanying album Unforgettable…with love.
SInce then over 30 artists have made cover versions, my favourite are Jackie Chan and Ani DiFranco's duet and Sia's version that is played in the closing credits of the animated movie Finding Dory.
Unforgettable, that's just what you are
You're unforgettable near me or far
Like a song of love that clings to me
How the thought of you does things to me
Never before has someone in my life meant more
You're unforgettable in every way
And forever more, that's just how you'll stay
That's why, darling, it's incredible
That someone so unforgettable
Thinks that I am unforgettable too
No never before
Has someone been more ooh
Unforgettable in every way
And forever more, that's how you'll stay
That's why, darling, it's incredible
That someone so unforgettable
Thinks that I am unforgettable too
————————————————————————-
Songwriters: Irving Gordon
Unforgettable lyrics © O/B/O Apra Amcos