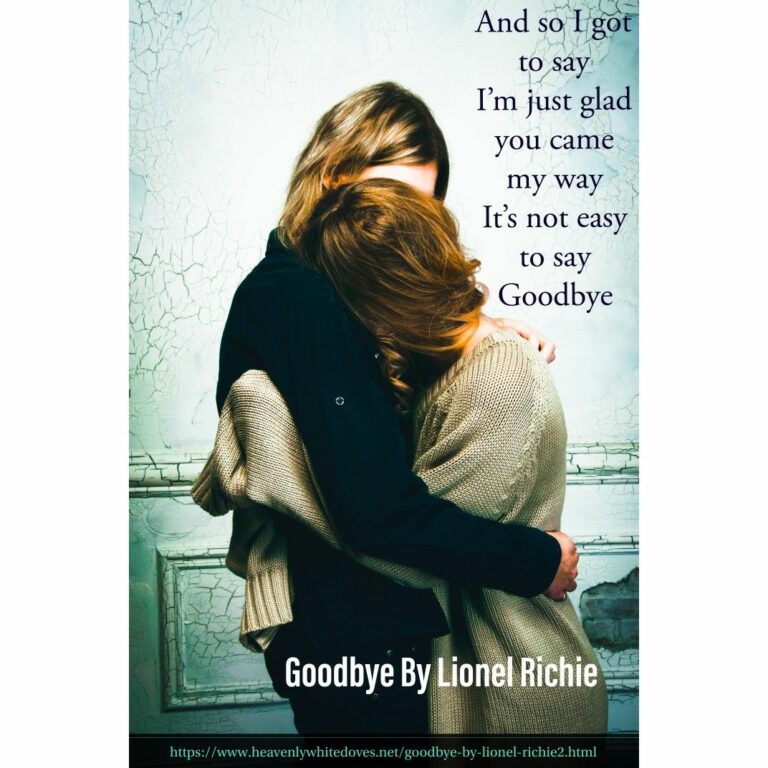 by TM
(UK)
My Wife's Uncle was killed recently in a tragic cycling accident whilst on holiday in the UK.
He was cruelly taken away from his family at a time when his life was nearing the early retirement phase.
At 55 he had so much to live for, he was visiting a seaside resort where he had just purchased a holiday cottage with his wife to be near their closest friends in their retirement years.
I was asked to put together a slideshow for the funeral and although I never used this track from Lionel Richie, I think it really conveys a sense of peace and closure and a strong feeling that if the husband or wife could ever pass on a last message, I'm sure it would have similar wording to express their feelings.
It is a very touching and emotional track, the words have so much strength in meaning.
Another Track I also find so appropriate for someone that has lost a wonderful Dad is 'Dance with my Father' by Luther Vandross.
Although it is so very sad for anyone who has to visit these pages for help after losing a loved one, I found it very helpful.
Thank you to all previous contributors.
TM
I wanted you for life
You and me
In the wind
I never thought there come a time
That our story would end
It's hard to understand
But I guess I'll have to try
It's not easy
To say goodbye.
For all the joy we shared
All that time we had to spend
Now if I had one wish
I'd want forever back again
To look into your eyes
And hold you when you cry
It's not easy
To say goodbye
I can remember all those great times we had
There were so many memories, some good some bad
Yes and through it all
Those memories will last
Forever
There's peace in where you are
Maybe all I need to know
And if I listen to my heart
I'll hear your laughter once more
And so I got to say
I'm just glad you came my way
It's not easy to say
Goodbye
by jason farley 
(horley, surrey)
My dad has just passed on and we were trying to think of a song not too cliche.

I found this one and think it has to be the best song for these sad moments as it has everything from the wife to the kids.. 

Check out link and you will see

Beautiful words..I hope you all agree with me on this 1…