(Sent in by an anonymous contributor)
I was searching the net today for a poem by which to remember my son's best friend, who sadly took his own life at the age of 25. I didn't want a religious poem, or one related to long illnesses/old age. I came upon this one, and am afraid I do not know the author, but would like to share it with you in the hope that someone may take comfort in it, as I have.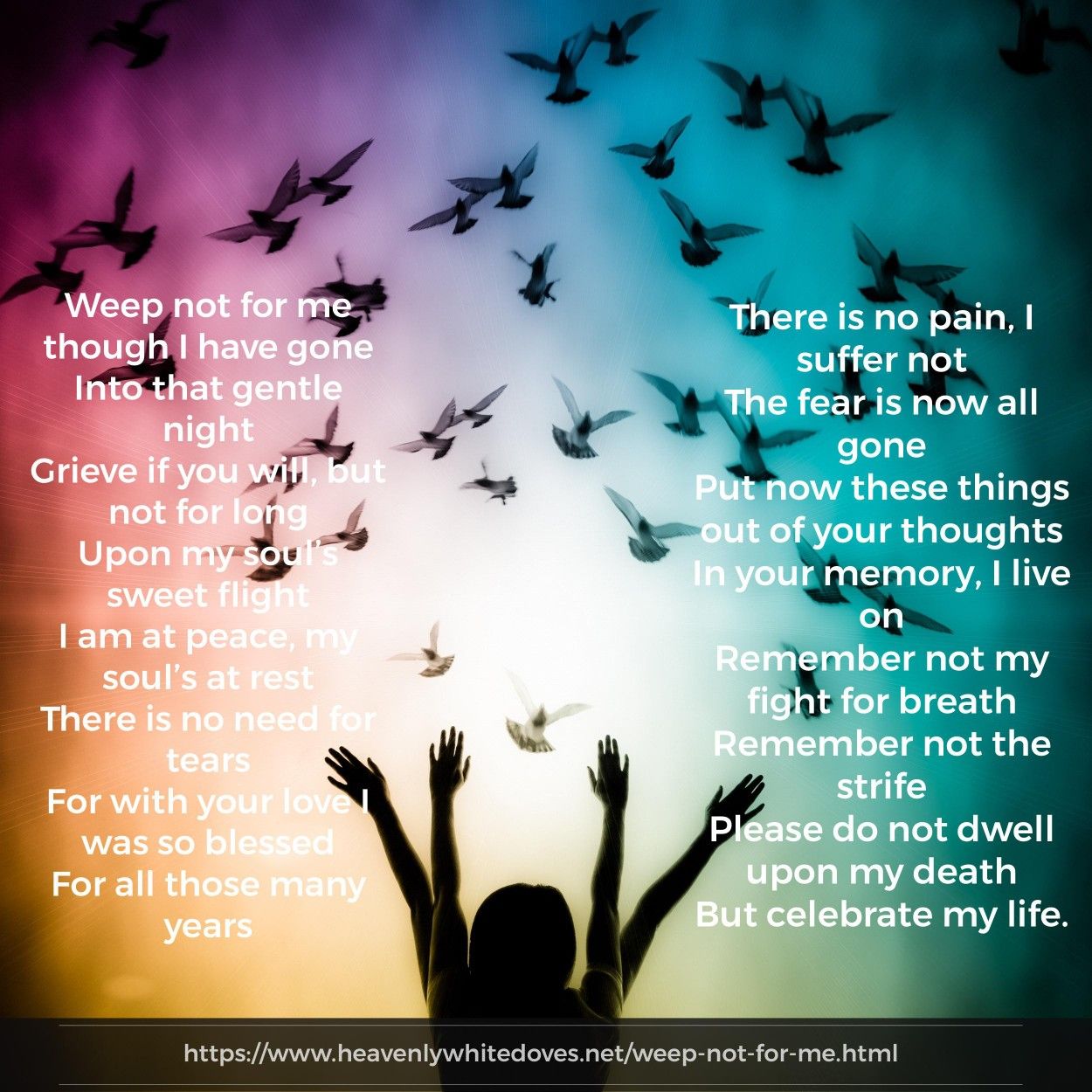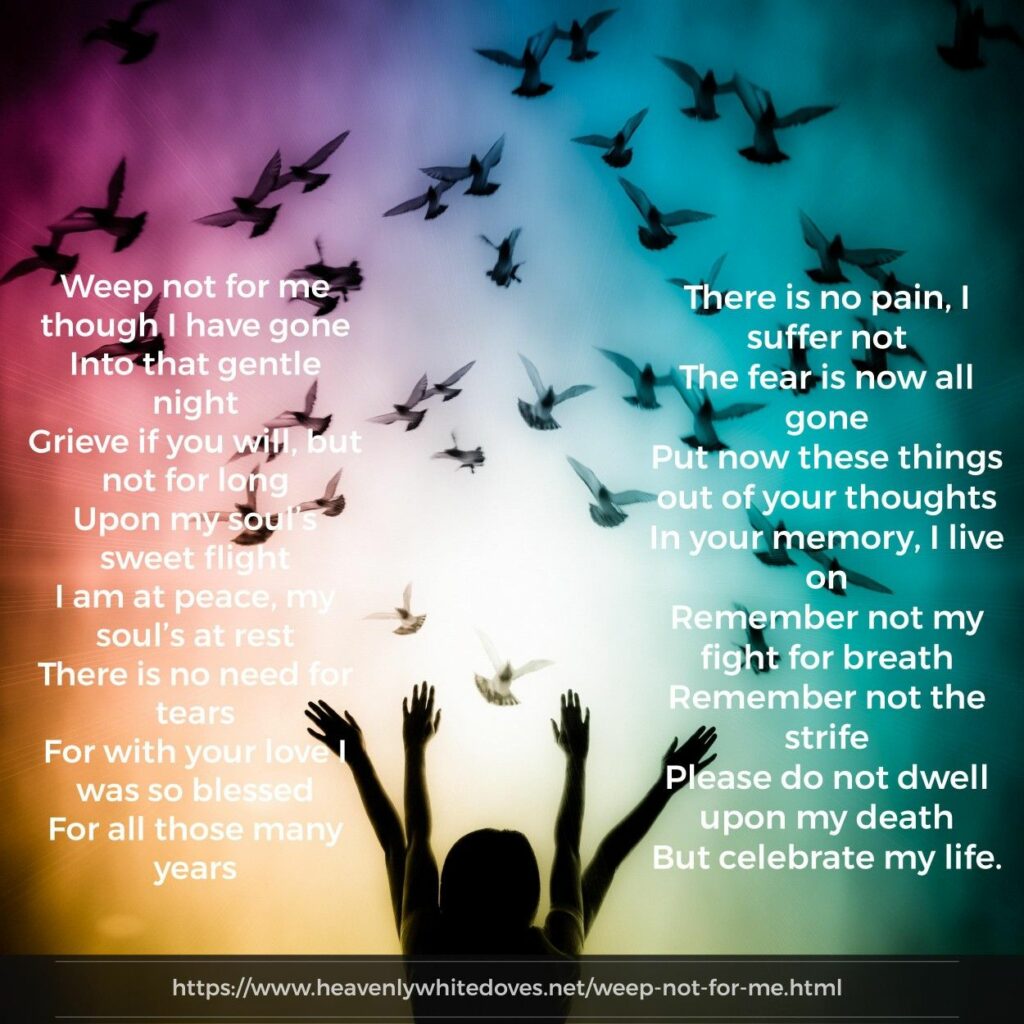 Weep not for me
Weep not for me though I have gone
Into that gentle night
Grieve if you will, but not for long
Upon my soul's sweet flight
I am at peace, my soul's at rest
There is no need for tears
For with your love I was so blessed
For all those many years
There is no pain, I suffer not
The fear is now all gone
Put now these things out of your thoughts
In your memory, I live on
Remember not my fight for breath
Remember not the strife
Please do not dwell upon my death
But celebrate my life
Sleep in peace Patrick. x
Weep Not For Me was originally written by Constance Jenkins to comfort her sister who had recently lost her pet cat. Click here to discover more of the story behind this poem.